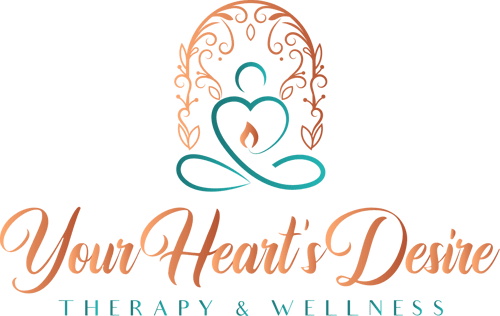 ABOUT DESIRÉE N. ROBINSON
LCSW-C, CST, ACS, CHT, RYT
Desirée is a Certified Sex Therapist & Integrative Practitioner with advanced training in multiple styles of individual & couples therapy, providing a significant professional lexicon to support and engage a multitude of needs.
As a clinician, she utilizes an intersectional lens to discuss pertinent - and "taboo" - topics inclusive of implicit bias with regards to weight/body image, the impacts of racism, sexism, capitalism and being "othered" within our interpersonal (relationships with others) and intrapersonal (relationship with self) dynamics.
In addition to her training, Desirée also specializes in working with ethnic, religious, and spiritual individuals currently working towards developing or strengthening their practice and enhancing their sense of self.
This is not your everyday therapist! Be prepared to sit, chat and work towards getting what you want out of life. In session, this is your valuable space to access Desirée's time and expertise; however, the safety and care provided are priceless.
I am very clear - I am a facilitator/process consultant supporting people on their journey towards healing, connection and compassion for all.

Every session starts with "How can I best support you today" and just with that sentence, I am inviting you to take up space in the drivers seat of your life experience...this may be unfamiliar to some of you.

My goal is to equip you with the insight to live the life that you desire, as opposed to through your filter of survival.
I come from a diverse background that incorporates attachment science, ego state therapy/IFS/Parts Techniques, archetypal, solution-focused, experiential/creative, psychodynamic and transpersonal therapies. Some people will feel more comfortable chatting; while others may find insight with creative/expressive activities.

As our therapeutic relationship grows, you'll see that I am invested in supporting you to unearth the truth of who you desire to be as opposed to, perhaps, who you've been told you "should" be.

In service to that, I am direct, metaphorical, and informative - in the most respectful and compassionate ways possible.

Whether we are talking, breathing, moving, or using art therapeutically - every time you will be able to walk away with new insights, tools, or skills to apply to your life.
Towson University
B.S. in Family Studies and Community Development, Certificate in Nonprofit Management

New Mexico Highlands University
M.S.W. in Clinical Social Work, Certificate in Substance Abuse Assessment and Treatment

Current Student, International Institute of Clinical Sexology (IICS)
PhD in Clinical Sexology, Specializing in Behavioral and Substance Addiction Therapy

American Association of Sexuality Educators, Counselors and Therapists (AASECT)
Certified Sex Therapist
American College of Sexologists International (ACS)
Certified Sexologist
The American Association of Bariatric Counselors
Current Bariatric Counselor Fellow
Incarnation Institute of Sex & Faith
Certified Sex & Faith Trainer
Equitable Care Certification
Head Curriculum Writer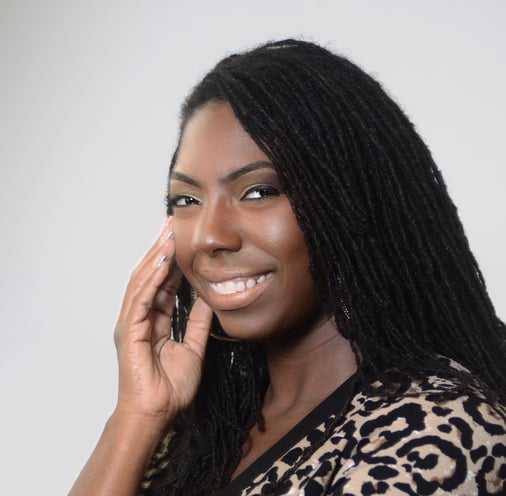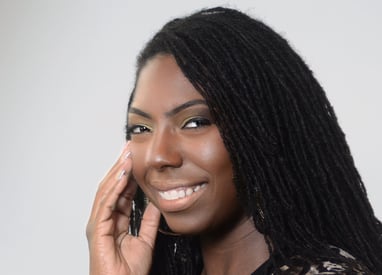 Certificate for Advanced Studies in Sex Therapy
Council for Relationships

Gottman Method Couples Therapy
Completed Level 2 Training

Incarnation Institute of Sex & Faith
Completed Level 2 Training
Certified Sex & Faith Trainer

Discernment Counselor
The Doherty Relationship Institute
EMDR Basic Training 1 & 2
EMDR Consulting
Internal Family Systems (IFS) Training Course
Bonnie Weiss

EFT Externship focused on Working with Black Clients
ICEEFT: International Centre for Excellence in Emotionally Focused Therapy
Certified 4-D Wheel Practitioner
4-D Network
Prepare/Enrich Facilitator
Prepare/Enrich

Certified Hypnotherapist
National Guild of Hypnotists
Hypnosis for Sexual Problems
Intimate Hypnosis Training Center

Dakini Tantric Healer
Ohana Tantra School

​Certified Relationship Coach
Loveology University

Registered Yoga Teacher with Yoga Alliance (RYT-200)
Specializations: Curvy Yoga, Yoga4Sobriety, Hatha,
Restorative, Yin, Thai (Assisted Thai Yoga)
Current RYT-300 & Kundalini Student
AASECT (American Association of Sexuality Educators, Counselors and Therapists)
Association of Black Sexologists and Clinicians
The American College of Sexologists International
EMDRIA - EMDR International Association
ICEEFT (International Centre for Excellence in Emotionally Focused Therapy)
Women of Color Sexual Health Network